Aaron Rodgers is doubling down on his targeted return to the football field … revealing he's hoping to make his big comeback from his Achilles injury in mid-December.
The New York Jets quarterback — who said last week he was eyeing suiting up in "a few fortnights" — made his intentions crystal clear in a pregame interview with NBC's Melissa Stark, who relayed the news during the Sunday Night Football broadcast.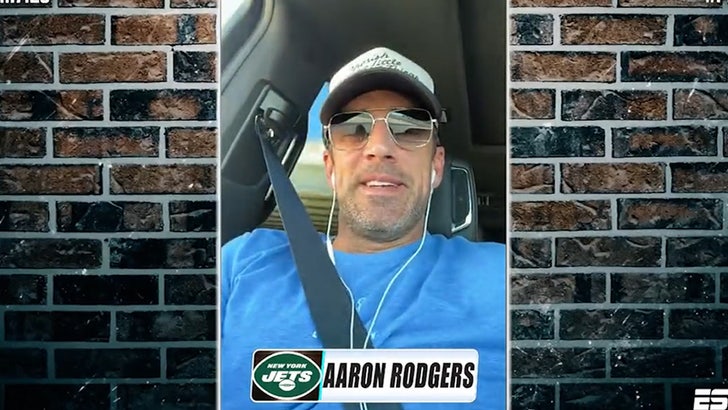 ESPN
"He said, 'I know it sounds insane, but you do a good surgery, you have a good patient, it makes this possible,'" Stark told Mike Tirico and Cris Collinsworth.
Rodgers also stated he was working out on a weight-limited treadmill at 50% of his body weight … and planned to bump up to 75% this week.
The update lines up exactly with what TMZ Sports reported just a few days ago — our sources told us Rodgers is recovering at a historic rate … and he's basically in uncharted territory with how he's improving by the day.
If he does come back before Christmas, it will be much faster than the usual 9+ months it tends to take for an athlete to get to 100% before returning to action.
Rodgers has shown he's busting his ass in rehab — he's been slinging the pigskin prior to Jets games recently … and has been walking without assistance or any sort of limp.
The Jets could really use Rodgers about right now … they're sitting at 4-5 and toward the bottom of the AFC East — but like we previously said, he's not going back out there until it's clear he won't reinjure his leg.