Don't spend a ton of money on toys when you can make toys for kids. Toy making crafts are so fun and there are easy homemade toy ideas from baby toys, STEM toys, pretend play toys and more fun toys for kids! We've gathered the best DIY toys we could find.
DIY Toys You Can Make
We love DIY toys! It's so much fun taking things from around the house and turning them into a fun toy for our kids. You might have thought of toy making as something done by elves, but these homemade toys are toy crafts that are surprisingly easy.
Related: 26 Toy Storage Ideas for Small Spaces
80+ DIY Toys to Make
Making kids toys also can help save money. We have all had the experience where a toy is purchased, taken from the package and only played with a couple of times.
We've been gathering lots of ideas and tutorials on how to make toys at home and are sharing our favorite ways how to make toys today!
DIY Musical Instruments
1. Homemade Drum Kit
Formula tins, cake pan both small and big, and a kitchen roller is what you need for this homemade drum kit.
2. Junk Jam Music
Make your own instruments using string, bottles, and a stick! This active musical experience is a great auditory processing activity for kids.
3. DIY Drum
You can make your own drum out of an old plastic bucket!
Homemade Games
4. Balancing Popsicle Stick Game
Stack popsicle sticks on a wobbly platform without it toppling over.
5. The Fishing Game
Go fishing with this fun fishing game. Make your own cardboard or cloth fish and a fishing hook to promote pretend play! What a fun little game.
6. Cardboard Sling Puck Game
Oh my goodness! This cardboard sling puck game is so cute! It's almost like air hockey, but requires a little more precision.
7. Throw The Dice and Draw
Throw the dice, and whatever the number it lands on you have to draw that many of that particular picture. Simple and cute!
8. Ice Hockey
No, this isn't the traditional ice hockey, but rather this ice hockey it is played with a baking sheet, ice, plastic cups, popsicle sticks, and a penny.
Homemade Playdough Toys
9. DIY Playdough Toys
This is a really fun Play Dough Toys to use with play dough and if you have little ones at home, you probably have the special ingredient!
10. Making Playdough
Make your own playdough. This homemade playdough is super easy to make and you can make all your favorite colors!
Homemade Educational Toys
11. Blue Ringed Octopus
Make your own toilet paper roll octopus and promote pretend play as they not only get to play with their new cardboard toy, but learn about this animal as well!
12. Shape Sorter
Take a cardboard box and whatever blocks you have around the house and make your kids a Shape Sorter.
13. Jumbo Shape Sorter
Use a large box to make a jumbo shape sorter for your toddler. Make holes for balls, blocks, and other toys.
14. Mix And Match Paper Robots
Print off these paper robots (or use cardstock), color each side, cute out, and assemble. Then let your toddler or preschooler try to make as many matches as they can!
15. DIY Velcro Toys
These nesting Velcro lids are not only fun, but a great way to practice fine motor skills and learn colors.
16. DIY Word Search
Make these DIY word searches to keep your little one busy and to teach new words!
17. 3D Shape Sorter
Use a box, paper, and fabric to make a 3D shape sorter. Then get this free printable to make these paper 3D shapes to put into it.
DIY Toys – Busy Bags
18. DIY Busy Zipper Board
Make a board full of zippers! Not only will it keep your kids busy, but it will also allow your child to embrace quiet time and practice fine motor skills.
19. DIY Busy Buckle Pillow
Make your own colorful pillows and add buckles to them to create these DIY busy buckle pillows. Great for fine motor skill practice and for quiet time.
Homemade Puppets
20. Henry The Octopus
Make your very own friend named Henry the Octopus! Give him a fancy hat, black shoes, and a red and blue suit! 
21. Sock Puppet Horse
I love sock puppets, they're simple and fun! You can make your very own sock puppet using a sock, pom poms, and googly eyes.
22. Finger Puppet Owl
Promote pretend play with this finger puppet owl! This felt puppet does require some sewing and super glue, so kids will probably need assistance. This is properly better for older kids to make.
23. DIY Dog and Frog Hand Puppets
Using construction paper, googly eyes, glue, and markers you can make your very own dog and frog puppets.
24. Monster Felt Finger Puppets
Make monster finger puppets! These homemade monster felt finger puppets are better for older kids to make as it includes some sewing.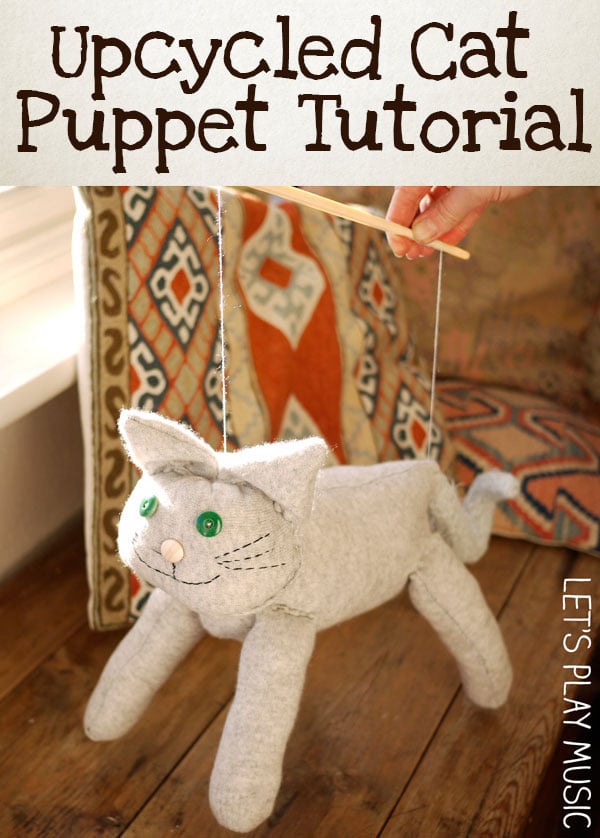 25. How To Make A Cat Puppet
Want to know how to make a cat puppet? It's easy, cute, but does require some sewing.
26. Itsy Bitsy Spider Puppet
The Itsy Bitsy spider is a beloved children's song, now a foam puppet! This foam spider puppet is cute, fuzzy, with big googly eyes!
27. How To Make Minion Finger Puppets
Um, who doesn't love minions? Now you can promote pretend play with these super cute minion finger puppets.
DIY Sensory Toys
28. DIY Sensory Rugs For Kids
Sensory play is so important! Which is why we love these DIY sensory rugs for kids. There are so many to choose from. This would be great for toddlers and preschoolers.
29. Touch And Feel Box
Another fun sensory toy! This touch and feel box is full of surprises and textures.
30. Mini Adventure Sandboxes
These mini adventure sandboxes are perfect for sensory play. Add different toys and pieces of nature to find in the sand.
31. Rainbow Sensory Bottles
Learn to calm down and regulate emotions with these rainbow sensory bottles. They are also known as calming bottles.
32. Feel Bag Find It Letters
Fill a bag with colored rice, add beads and letters, and seal the bag well and then let your child find all the letters. A feel bag is a great way to keep your little one busy.
Homemade Toy Puzzles
33. Popsicle Stick Puzzles
Use simple popsicle sticks, pencil, and paint to create a super cute popsicle stick puzzles.
34. DIY Free Puzzle Games 
Don't throw away those old paint samples! You can cut them up and turn them into DIY Free Puzzle games.
DIY PRETEND PLAY TOYS
35. DIY Play House
This is so cute! Use a big cardboard box, paint, and fabric to create the cutest little playhouse! 
36. Cardboard Cellphone
Does your toddler or preschooler love your phone? Well, now they can have their own! All you need is cardboard and a marker to make this cardboard cellphone.
37. Popsicle Stick Fence
Does your child love toy animals? Then make your own popsicle stick fence to keep all the animals caroled. 
38. Chalkboard Toys
Make a whole city complete with houses and people by painting old boxes and bottles with chalkboard paint. Then use chalk to decorate the houses and make faces on the people. These chalkboard toys are amazing.
39. Waldorf Inspired Nature Blocks
Your toy animals can play in the forest once you make these super simple Waldorf inspired nature blocks.
40. Robot Mask
Use paper bags, tin foil, pipe cleaners, and cups to make a robot mask. Beep boop bop.
41. Paper Plate Thor Helmet
Pretend to be Thor with this super cute paper plate Thor Helmet!
42. Felt Play Food
Don't buy the expensive plastic play food when you can make your own out of felt. This felt play food are so cute, realistic looking, and soft!
43. Easy DIY Playhouse
Use cardboard and paint to make a really awesome easy DIY playhouse. What a great way to promote pretend play.
44. DIY Tea Set
What does a play house need? It needs a DIY tea set! This wooden tea set is so cute! It has a tray, cups, popsicle sticks, pretend cookies, and more.
45. DIY Bandages
Your pretend play animal hospital isn't complete without these DIY bandages for their ouchies!
46. DIY No Sew Tent
Don't want a play house? What about this DIY no sew tent! It's so cute, use fabric, rope, and wood. It is perfect for indoors and outdoors.
47. Pack And Play Stove
This is my favorite! A Tupperware is not only storage for the plastic toys, but doubles as a pack and play stove.
Homemade Outdoor Toys
48. Bubble Wand
Use this household item as a Bubble Wand.
49. DIY Kite
Nice windy day? Perfect for flying kites! Don't have one! Then you'll love this DIY kite tutorial.
50. DIY Pool Raft
Help your kids feel more secure in the pool while having fun! This DIY pool raft can be used as a pool chair, pool float, and keep your child safe.
51. Outdoor Kitchen
I love this so much! Have a muddy spot in your yard? Then set up a mud pie kitchen! Add old utensils, a small table, and more!
52. Cute Sock Horse
Cute sock hobby horse is so easy to make! Make the face out of a sock and add it to a stick to make a lovely hobby horse to hop around on.
53. Homemade Farm Play Mat
Grass, ponds, mud, fields, this homemade farm play mat has it all and is textured.
54. Nature Tic Tac Toe
Play tic tac toe using a piece of cloth with the lines painted on and then sticks for x's and stones for o's.
55. Exercise Animals
These exercise animals are essentially hobby horses but with different pictures. They're perfect to get your kids up and moving.
DIY Indoors Toys
56. Miniature Soccer Game
Can't play outside? Play this Miniature Soccer Game indoors without knocking over the living room lamp.
57. Balloon Play House
Make this Balloon Play House for a fun and inexpensive birthday party activity.
Homemade Stuffed Animal Toys
58. Easy Sock Pony 
Why buy a stuffed animal when you can make this easy sock pony! It's pink, white, very pretty, and very soft!
59. Pet Pal Craft
Make your very own pet pals! Using big pom poms, small pom poms, markers, and googly eyes, you can make soft fluffy caterpillars!
60. Superworm
Make your own stuffed animal based on the story Superworm. It's soft, striped, and has googly eyes!
61. No Sew Sock Bunny
How cute is this no sew sock bunny. It's soft, fluffy, with floppy ears and a big green bow.
62. Homemade Sock Owl
While this sock owl is so cute. What a cute stuffed animal. But, this homemade sock owl is warm, perfect for snuggles on a cold night.
63. Waldorf Knit Lamb Pattern
Do you knit? If you do you have to make this Waldorf knit lamb pattern. How precious!
64. Teddy Bears
Everyone loves teddy bears and now you can make your own with this teddy bear pattern.
65. Daddy Doll
This is great for parents who have to travel for work! A daddy doll is a great way for the kids to be less sad while their father is way.
Handmade Dolls
66. Doll House Furniture
Got an empty doll house? Make your very own miniature Dollhouse Furniture!
67. DIY Paper Dolls
Make your own paper dolls using old cards. Cut out the pictures from old cards and stick them to old toilet paper rolls for simple paper dolls.
68. DIY Dress Up Peg Dolls
Use wooden pegs, yarn, Velcro, paper, and lamination to create your very own DIY dress up peg dolls.
69. Clown Doll
Make your own soft clown doll for cuddling. Given them colorful clothes, bows, and a colorful hat!
70. How To Make Nesting Dolls
Nesting dolls are so neat. I used to have some when I was a little girl. Now you can learn how to make nesting dolls! You can paint them anyway you want!
DIY Toy Vehicles
71. Car Parking Garage
All you need to make your kids a really fun Car Parking Garage is a marker and a couple manila folders.
72. DIY Road Table
Turn your light table into a homemade road table! Add trees, ponders, grass, and of course roads for your hot wheels to drive around on!
73. DIY Airplane and Train
Use toilet paper rolls, popsicle sticks, and egg cartons to make a DIY airplane and train toy. Don't forget about the paint and cotton balls to decorate them!
74. DIY Toy Car Tracing Track
Don't spend a lot of money buying toy car tracks at the store. You can make your own using cardboard!
75. Fine Motor Dashboard
Make your own car dashboard to drive around! All you need is simple things from around the house like lids, cardboard tubes, bottles, and a paper plate.
76. Shower Curtain Racetrack
You can get a shower curtain cheap from the Dollar Tree. Then use markers to make a huge shower curtain racetrack for your child's hot wheels.
77. DIY Fun Road Signs
Every race track needs DIY fun road signs! Name your streets, stop signs, yield signs. It'll make your race track more fun.
78. DIY Wind Car
It turns out you can make a DIY wind car using cardstock, craft sticks, wooden wheels, stickers, tape, and playdough. Then watch them go as you blow on them or use a fan.
79. DIY Toy Mini Traffic Signs
Download this traffic sign printable, cut them out, laminate them, and stick the on toothpicks and foam. Your race tracks need DIY toy mini traffic signs.
DIY STEM Toys
80. Magnetic Moon and Stars
Love the night sky? Now you can look at the moon and stars anytime you want. How? By making moon and star magnets.
81. DIY Marble Run
Don't throw out those toilet paper rolls! Rather, use them to make your own DIY Marble run.
82. Lighthouse Keeper Pulleys
These light houses and pulleys are based on the book series "The Lighthouse Keepers" and is a great STEM toy to learn about physical science.
83. Velcro Dot Craft Sticks
Build and create art with these Velcro dot sticks. They're super easy to make. What a great STEM activity.
84. DIY Geoboard Maze
This DIY geoboard maze is so much fun! Run your finger through the maze, toys, or marbles through this maze.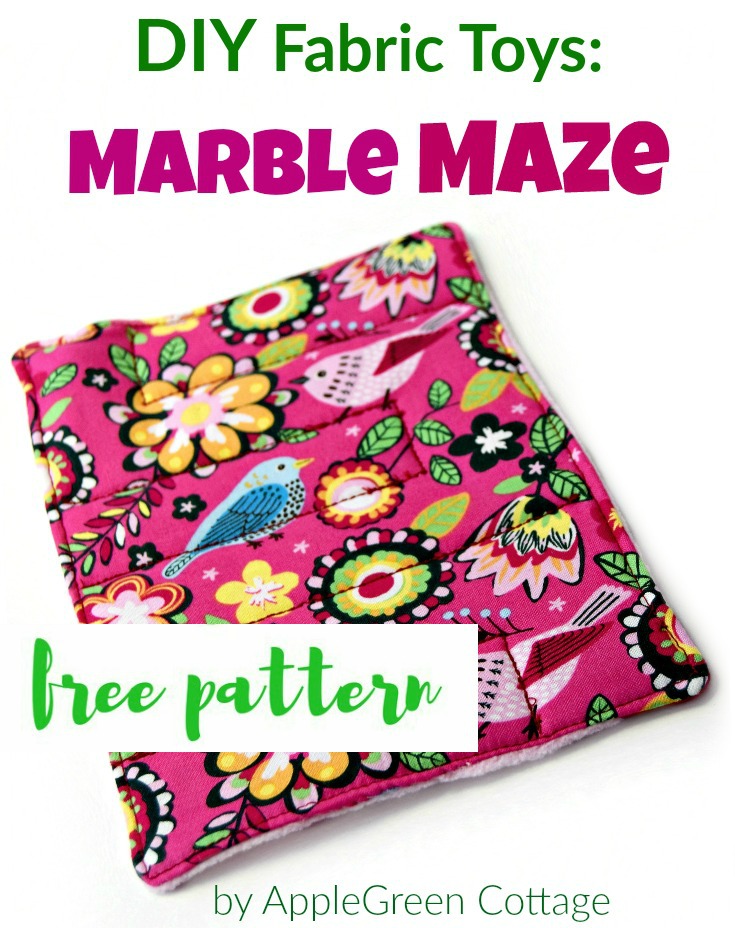 85. DIY Fabric Marble Maze
We've seen cardboard marble mazes, but have you ever seen a DIY fabric marble maze? It does require some sewing, but it's so much fun and so unique.
86. DIY LEGO Table Top
LEGOs are great STEM toys. Your kids can build and work on fine motor skills with this DIY LEGO Table Top.
Homemade BATH TOYS
87. Foam Bath Toys
Use Foam Bath Toys to make sea creatures to play with during bath time.
88. Foam Stickers
Foam Stickers are perfect for bath tube play! You can stick them to the tub or the wall.
Handmade Baby Toys
89. DIY Baby Toy
This is a sweet DIY Baby Toy that an older sibling can make for a new baby.
90. Thrifty Toys For Babies
Looking to make some thrifty toys for babies? Make your own noise maker, let them play with boxes, tear up old magazines, there are lots of different fun DIY thrifty baby toys.
91. Homemade Fabric Blocks For Babies
Personalize these homemade fabric blocks for babies. They're large, soft, and colorful.
92. Wooden Teethers
These sweet little wooden teethers and rattlers are so precious!
MISC DIY TOYS
93. DIY Bouncy Ball
Yes, you can easily make your very own Bouncy Ball right at home!
94. Chalkboard Board Book
This DIY chalkboard board book is not only super cute, but a great way to practice fine motor skills. This is great for toddlers, preschoolers, and even kindergarteners.
95. DIY Light Table
Playing with a light table makes play time more unique and fun especially when it comes to colors. But they're expensive! However, this DIY light table will save you money.
96. Butterfly Family
Toilet paper tubes, cupcake papers, pipe cleaners, paint, and markers are what you need to make this butterfly family. They even have pretty wings to help them "fly."
More DIY Toys From Kids Activities Blog
Which DIY toy is your favorite? Let us know in the comments!